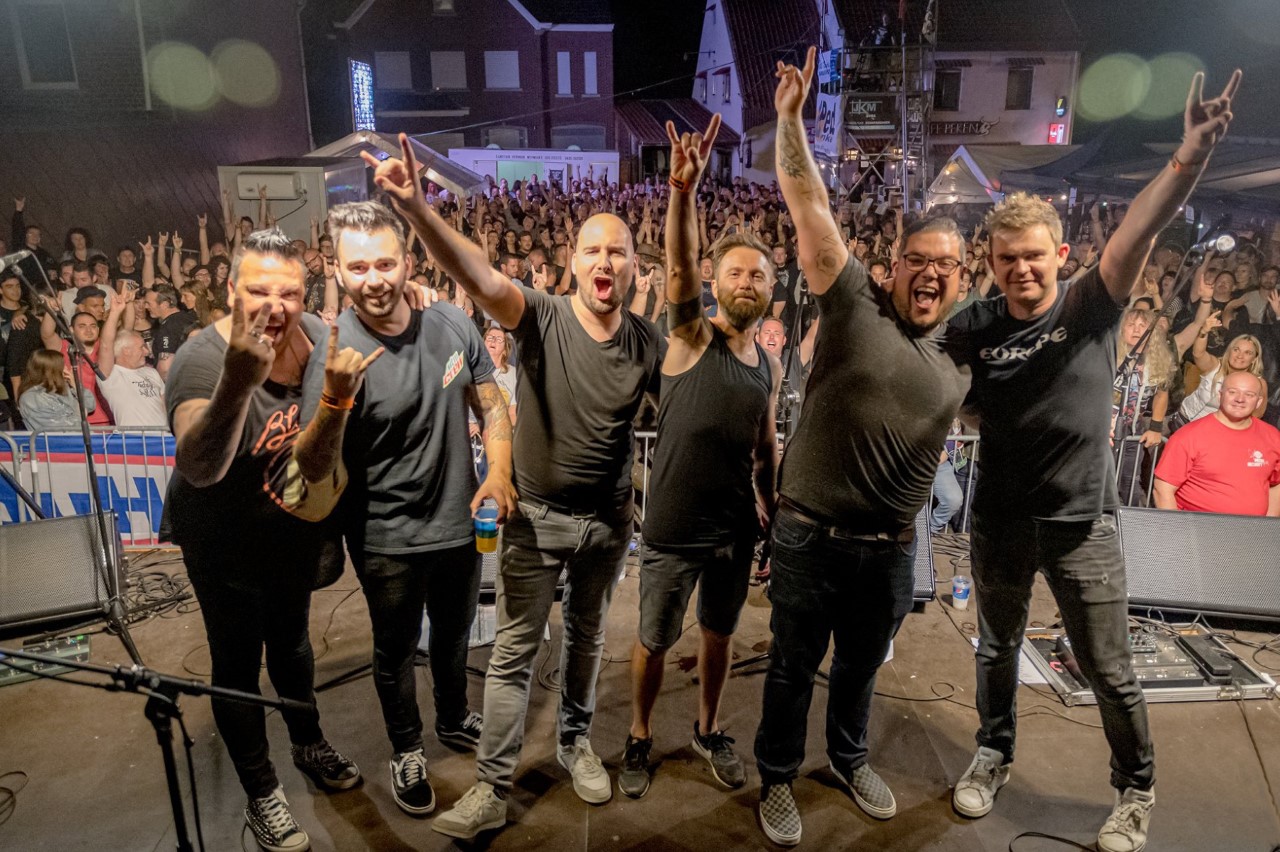 Copyright foto's, Peter Van Londerseele
Eternal Run For Cover komt naar Legends Live XL!
Gepassioneerde beroepsmuzikanten die elkaar hebben gevonden om 'na hun uren' als covergroep de beste rock en metal classics te brengen. Hard rock tot haarfijn metaal, met een Iron strong band en highpitched vocals mochten ze eerder al menig stages spontaan laten ontbranden. Verwacht je aan Dio, Black Sabbath, Alice Cooper, CCR, Megadeth, AC/DC, Rage Against The Machine en Channel Zero. De topmuzikanten, die al op zowat elk festival of in elke concerthal stonden in de begeleidingsband van menig Vlaamse artiesten of als lid van bands zoals De Fanfaar en Fleddy Melculy, lieten al weten zeer veel goesting te hebben in 25 september, ready to Rock The Night. Eternal Run For Cover zelf zag je misschien al live op Graspop 2018 of Peken Rock 2019. You don't want to miss a thing!
De bandleden
Dave Varlet: vocals

Tim Toegaert: gitaar

Bram Van Den Berghe: gitaar

Jonatan Badisco: basgitaar

Jurgen Van Lierde: drums